Festival fun for kids of all ages...
Great activities festival for Wee Wizards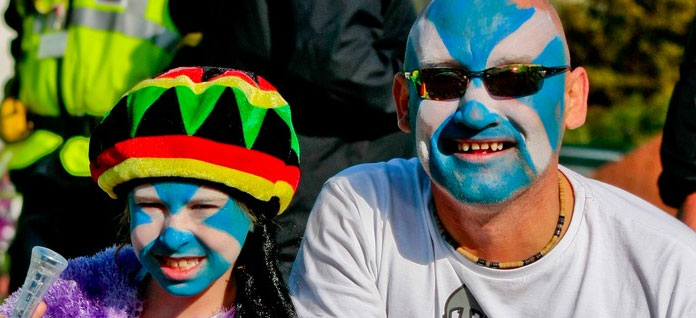 Fun for all the family.
A full two day programme of events aimed at young people and children has been organised for the Wizard festival weekend.
Last year's dedicated kids and young people's area called "Wee Wizards" is back for 2011 with two days of acts, workshops and master classes.
A separate quiet family camping area has been set aside for families with young children who want to come along to the festival. Set just a few minutes from the main camping area, the family camping area will be well signposted and have a well cordoned off section specifically for families with young children.
More details of the 2011 programme will be available here nearer the festival
For any questions you may have regarding Wee Wizards please get in touch with us by email.
Email: info@wizardfestival.com
Ticket Sales
You can buy your tickets from our official outlets as well as online from our approved ticket sales partners.
The Line-Up!
The 2011 line-up will have something for everyone no matter their taste in music.
Find out which acts are performing this year by clicking here